8 Proven Assets That Create Income & Create Generational Wealth
Assets can be defined as the resources that enable the owner to earn income in the short, medium or long term. On the other hand, the creation of income-producing assets is the key to maintaining healthy personal finances.
However, when looking for assets that produce income in a constant and very profitable way it is best to look for the one that best suits your skillset and personal lifestyle combined.
Below, we will show you the best assets to invest in which are proven to generate passive income and can be passed down for future generations:
1. Shares
Shares are a percentage of ownership belonging to companies that are bought or sold. In metaphorical words, they are like tickets to leave indefinitely, in a ship where other crew members or investors also participate.
These shares, or participations, are securities issued by the companies that offer this type of resources for sale. With this, they represent small equal fractions in which their capital stock is divided.
The way to buy shares in today's world is through the Internet or offices dedicated to the stock exchange. These intermediaries between the investor and any company are usually called "brokers".
2. Real Estate
Investing in real estate is one of the easiest ways to become wealthy, and it is a common known statistic that 90% of millionaires become so through real estate.
When buying real estate, it will allow to receive passive income, through rents combined with the ability to earn money through a sale or a refinance arrangement.

A known advantage of investing in real estate is the ability to earn passive income without the need to invest time, further money or effort other than general repairs. However, it should be taken into account that to get started in property investing will require cash upfront to get started.
3. Starting a business
Starting a new business can be described as one of the most rewarding and challenging things you can do. However, owning one's own business not only provides autonomy, but can also generate a great revenue stream part time or on a full time basis.
Business ownership gives owners the freedom to choose their business whether that be online e-commerce or traditional brick and mortar. It will also require a lot of effort, marketing and time to make the business profitable.
4. Invest in art
The art world is one of the most lucrative in the world, since it represents our history and culture. There is no doubt that art is an excellent investment vehicle.
However, we can say that investing in art is not reserved especially for multimillionaires. Art is becoming a more liquid business every day. That is to say, it has become an asset with more possibilities of being bought or sold, as the case may be.
The purchase and sale of even NFT, of the numerous artists that have joined this trend, can be a good investment to consider.
5. Investing in cryptocurrencies
Cryptocurrencies are digital assets people use as investments and for online purchases. You exchange real currency, like dollars, to buy "coins" or "tokens" of a certain kind of cryptocurrency. Cryptocurrency returns can be exponential, however investing in this asset class comes with a lot of risk as prices are volatile, hackers target amateur retail investors and the space is hot and trendy at the moment leading to a lot of coins entering the market which have no use case. Before investing in any crypto, be sure to do your due diligence.
6. YouTube Channel
As the years have gone by, YouTube has become one of the biggest players in multimedia content. Every hour thousands of Youtubers upload content in the hope of producing income through this medium via advertisement and affiliate income.
YouTube is the perfect channel for all artists, professionals and influencers who want to make themselves known. And although monetisation is not available for certain countries, there are other possibilities such as Patreon.
However, Youtube is the perfect platform to promote the product or service offered. As long as all the policies and requirements requested by the company are met.
7. Start a car rental business
It is true that to start a business of this caliber, not only involves the investment of time, but also financing. As long as the market is well studied and an excellent business plan is established, this venture can be very lucrative.
The automotive industry is very important for today, everyone needs to get around and thanks to technology and apps like Turo, it has become even easier as a car rental business to market your fleet.
8. Intellectual Property
Intellectual property is defined as any creation coming from the human mind. As they can be inventions, literary works, symbols, etc. Here we will catalog some very useful resources for the production of income.
· Patents: These are documents issued by the State. Which grant the holder exclusive rights to exploit the invention, for a determined time, avoiding the commercial use of the product, to third parties.
· Inventions: This is closely linked to the patent, since it offers a legal monopoly of the invention. Giving the possibility of earning a good amount of income for the author.
· Trademarks: Creating a personal or commercial trademark is a good way to obtain income. Since this distinctive mark works to differentiate and make oneself known.
· Music creation rights: The edition and creation of music is a very profitable practice. With this, the payment of fees, better known as music royalties, is obtained.
How to choose the best investment option?
It's fair to say, there are many options with which one can make money.
However, among so many possibilities it is best to choose the resource that best suits the personality and tastes of each person, to ensure a successful venture.
In addition, a risk factor must be taken into account. That is to say, to put into perspective what may or may not go well in any business. Taking a totally realistic attitude and being aware that mistakes can become real are the best teacher.
Profitability
The profitability of a company is one of the most important aspects of finance. It indicates a company's ability to generate sufficient profit.
Profitability is achieved thanks to a set of factors that must work together. Consistency is the first factor to take into account, since dedicating time to it will help in the development of any asset.
The psychological factor also plays an important role in entrepreneurship. With this, it is recommended to maintain good control of emotions in business. Establishing a risk management plan will help the company and the owner to keep their feet on the ground.
Investing in daily life
Great investors often keep in mind that investing is not just about the money. Money functions as a means to a specific end. What you really need to invest in, is the time you dedicate to that asset.
With that in mind, it can be said that investment is an activity that can be used in many aspects of daily life. Since the main objective is the time spent.
Conclusion
Creating and maintaining a successful business requires time, patience and conviction for the goals to be achieved. And the best way to do this is to establish these goals and maintain a good organisation of them.
Latest Posts
{"speed":"500","height":"400","pause":"2000"}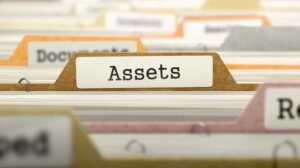 Blogs 8 Proven Assets That Create Income & Create Generational Wealth Share on facebook Facebook Share on twitter Twitter Share on linkedin LinkedIn Share on pinterest Pinterest Share on email Email Share on reddit Reddit Assets can be defined as the resources that enable the owner to earn income in
Read More »