November 5, 2022
No Comments
10 Best Cryptocurrency Exchanges and Platforms for 2023
Crypto exchange platforms are primarily designed to enable you to buy, sell, swap, and trade digital assets. But they are not made equal. Some platforms offer more features, services, and products than others. They also differ in terms of security, compliance with Financial Conduct Authority (FCA) guidelines, supported cryptocurrencies, reputation, fees, customer support, withdrawal/deposit options, user experience, and more. With the crypto market still growing, these cryptocurrency exchanges and platforms will continue to vary and increase in number, making it difficult for investors to choose the right fit. No worries, though! That's where we come in. Our expert crypto traders have analyzed them over the years and shortlisted the top 10 crypto exchanges in the UK for 2023. Read on to find out why they made it on the list and select the one that best suits your trading needs.
Established in 2017, Binance is the world's leading crypto exchange platform by daily trading volume, which currently stands at $76 billion. You can buy, sell, and trade 600+ cryptos, including the company's native token, Binance Coin(BNB). The Binance Earn platform also allows you to grow your portfolio with passive income, for instance, by staking your idle coins.
If you're an active trader, you'll be blown away by the bonuses and relatively low trading fees (<0.1%) adjusted based on your monthly trading volume. Binance accepts bank transfers and debit/credit cards for account funding. Once funded, you can use GBP to buy the cryptocurrency of your choice, avoiding any currency exchange fees.
When it comes to keeping your account and funds secure, Binance supports two-factor authentication (2FA) tools, uses cold storage facilities, and usually suspends withdrawals for a minimum of 24-48 hours in case of suspicious activity.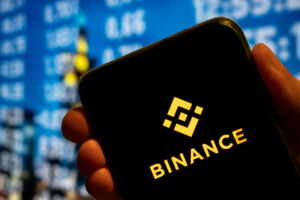 How to set up a crypto account on Binance
Visit the official Binance website
Click the "Register" button
Choose your registration method: email/phone, Google, or Apple
Follow the prompts for your registration method
Submit verification (identity) documents and wait for approval
2. Coinbase
Coinbase was founded in 2012 and is one of the most popular crypto platforms in the UK, with a solid reputation for simplicity and security. It offers a beginner-friendly platform for buying, selling, storing, staking, and trading over 500 cryptos. It's accessible via web browsers and the Coinbase mobile app.
If you want to spend your crypto in any online or physical store, you can use the Coinbase Visa Debit card. Coinbase supports Faster Payments, SEPA transfer, and 3D secure debit/credit cards for UK traders. You can also cash out using PayPal, but no deposit via the same. Regarding security, Coinbase uses a 2-step verification and keeps most of its client's funds in cold storage. However, Coinbase typically has higher-than-average fees, so check the fee structure to see if it'll be a good fit.
How to set up a crypto account on Coinbase
Go to the official Coinbase website
Click the "Get started" button
Enter the required details (name, email, and password)
Click the "Create free account" button
Follow the prompts to verify your account using a photo ID

Crypto.com, founded in 2016, is a good fit for experienced high-volume traders who intend to hold the company's native token, Cronos (CRO). While Crypto.com trading fees are generally low, you'll get trading fee discounts and extra perks for holding Cronos or being a large-volume trader. Typically, low-volume traders' fees are about 0.4%, while high-volume traders can get fees of as low as 0.04% as a maker or 0.1% as a taker.
Crypto.com's Earn program allows you to lend your cryptocurrency and earn up to 14.5% interest rates. In addition to 250+ cryptos, you can buy NFTs (non-fungible tokens) fee-free or sell at a fee of 1.99%. Using the Crypto.com app, you can easily deposit and withdraw GBP via the Faster Payments Service (FPS).
Visit the crypto.com website or download the app
Click the Sign-Up button
Enter the required personal details
Click the "Create Account" button
Follow the onscreen instructions to verify your email and phone
Login and verify your identity under Account Verification

Use our referral link to sign up for Crypto.com and we both get $25 USD 🙂
Gemini is another reputable beginner-friendly crypto exchange platform that the FCA licenses. It allows you to buy, sell, trade, and grow your holdings via Gemini Earn. Lending your crypto to institutional investors on the platform can attract interest rates of up to 8.05% APY.
In terms of security, Gemini has not yet experienced a major hack, stores most of its assets in cold storage, utilizes two-factor authentication, and provides additional features you can use to limit addresses that can receive funds from you. Like any other exchange, you should expect to pay certain fees depending on the service you use: funds transfer fees (3.49% for debit card deposits), trading fees, custody fees, and Gemini Earn fees. These fees vary, so take your time to understand Gemini's fee structure.
Go to Gemini's website
Click the "Get started" button
Fill in the required information
Hit the "Create account" button
Follow the onscreen instructions to verify your account
5. BlockFi
If you're a long-term crypto investor looking to earn more interest on your holdings and get crypto-collateral loans, you can't go wrong with BlockFi. It's a crypto exchange platform focusing more on DeFi services, such as interest accounts and cryptocurrency lending. With the BlockFi interest account, you can earn up to 9.5% APY on your holdings. You can only borrow up to 50% of your crypto holdings. Loans have a 2% origination fee and interest rates that range from 4.5% to 9.75%.
Because BlockFi acts as a market maker, there are no fees to buy or sell crypto on the platform. However, depending on the coin, there is usually a spread of up to 1% when purchasing or selling. Withdrawal fees vary depending on the coin; for example, 100 BTC incurs a fee of 0.00025 BTC.
How to open a BlockFi account in the UK
Go to the BlockFi website
Tap "Get started."
Fill in the required details.
Click the "Submit" button
Check the verification email sent to your inbox
Follow the instructions on your account to verify your personal information
6. eToro
eToro is a well-established and FCA-regulated crypto exchange platform. The exchange is ideal for cryptocurrency day traders. However, HODLers can use the company's staking service to grow their crypto with as high as 85% interest. At the moment, the eToro staking service supports only three coins: Cardano (ADA), Tron (TRX), and Ethereum (ETH). eToro has a user-friendly interface and a unique social/copy trading feature that allows users to copy the trades of pro traders. In addition to 40+ cryptos, you can trade forex and ETFs on eToro.
UK traders can deposit funds via bank transfers and debit/credit cards to purchase crypto. eToro charges a $5 withdrawal fee, a currency conversion fee for non-USD deposits and withdrawals, a transfer fee, and a $10 inactivity fee for accounts that have been inactive for more than a year.
How to open an eToro account in the UK
Visit eToro's official website
Click the "Sign Up' button
Fill in the form details
Hit the "Submit" button
7. Uphold
Uphold is a versatile UK-based multi-asset platform combining the features of a crypto exchange, brokerage, and forex trading app. It supports over 100 different cryptocurrencies and also allows stocks and commodities trading. As a result, Uphold is best suited to traders who want to access a wide range of assets on a single platform.
Uphold trades are commission-free, but there is a variable spread. Most popular cryptocurrencies on the platform have spread fees ranging from 0.8% to 1.2%. Low liquidity cryptos tend to have higher spread fees which can affect the profitability of trades. Unlike most platforms, Uphold doesn't offer discounts to large-volume traders.
How to open an Uphold account in the UK
Navigate to the official Uphold website
Click the "Sign up" button
Complete the form and click "Next."
Follow all the prompts to complete the registration
8. BitStamp
Established in 2011, Bitstamp has a long history in the crypto industry. Bitstamp allows users to buy 70+ cryptos with fiat currency directly from a bank account or debit/credit card. It charges a 5% fee per transaction for credit and debit card deposits. Depositing GBP via the Faster Payments (FP) network is even more convenient.
One feature distinguishing Bitstamp is its low trading fees, which can even fall to zero for extremely small trades. It charges a flat 0.5% fee for trades and drops to 0.25% if your monthly trading volume exceeds £7975. However, the platform doesn't support margin trading.
How to open a Bitstamp account in the UK
Go to the official Bitstamp website
Fill in the registration form
Login to your account and select"Personal account verification."
Complete the verification form and submit the required details
9. Uniswap
Established in 2018, Uniswap is a top decentralized crypto exchange (DEX): not owned or operated by a single entity like Binance or Coinbase. The primary function of Uniswap is to swap supported coins (ERC-20 tokens) without the need to use a centralized exchange, meaning you can't buy or sell coins on the platform. You don't need to sign-up, deposit, or withdraw any funds on the platform. Instead, you need to connect your wallet, choose the coins you want to trade and what to receive, view the transaction prices, and swap if the costs work for you.
You can also earn on the platform if you choose the "Pool" option. You only need to deposit two cryptos with an existing Uniswap pool.
Kraken is one of the few cryptocurrency exchange platforms that has withstood the test of time since its inception in 2011. It provides users with access to over 100 cryptocurrencies via the main Kraken platform and Kraken Pro. The main Kraken platform is ideal for beginners, while the Pro is ideal for experienced traders because of the advanced user interface. However, learning how to navigate the Kraken Pro is worthwhile because it offers lower fees for similar trades made on the main platform.
Kraken allows you to purchase crypto directly from your bank balance without the need to fund your account first. You can also stake your coins and earn up to 23%. interest rates
Visit the official Kraken website
Select "Create Account"
Fill out your details in the registration form
Hit the "Create account" button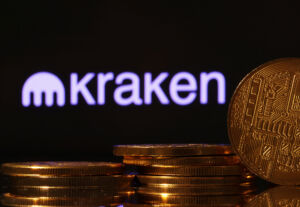 Conclusion
Hundreds of crypto exchanges are available but differ based on certain features like security, supported coins, fees, and payment options. These are critical factors that will impact your overall trading experience. So it's important to do your due diligence to select a platform to accommodate your crypto trading objectives. It's worth noting that even for the FCA-regulated crypto platforms, your funds are not FSCS protected because crypto and NFTs are not regulated in the UK.[/vc_column_text][/vc_column][/vc_row]