April 14, 2023
No Comments
Fiverr offers some great deals in digital freelance services, writing and logo design for $5 or less. It's easy to have doubts about Fiverr because there are mixed reviews.
We know first-hand how difficult it can be for business owners to find the right people, as well as how disappointing it can feel to have to pay someone who doesn't deliver on their promises. So we tested Fiverr. Its features, ease-of-use, service quality, customer support and other aspects were all evaluated.
We've actually looked at Fiverr more than any other website creator or other digital marketplace. Fiverr was used in our search for the best logo design service and other social media marketing services . The Ambitious Investor Blog logo was actually created via a Fiverr seller. In order to start and grow an online business, you will have to invest in digital marketing and fiverr is a great option for new start ups.
Fiverr was tested at different prices – medium, high, and low – in order to determine if higher quality meant better service.
Read our detailed review before you commit your money and time to Fiverr.
What is Fiverr?
Fiverr is a leading online marketplace platform for businesses hiring freelancers. Although the vast talent pool can seem overwhelming, with multiple mobile app developers, graphic designers and tech programming services and creative freelancers.
The search functionality makes it much easier via its easy to use fiverr mobile app. The seller review system removes any doubts regarding their abilities to perform. Technically, fiverr connects entrepreneurs to other business owners too. This gives you a chance to see how freelancers structure their own processes, and financial strategies, especially if you are digital business owner.
Funny thing was that we began to use Fiverr for our business more often after writing this review.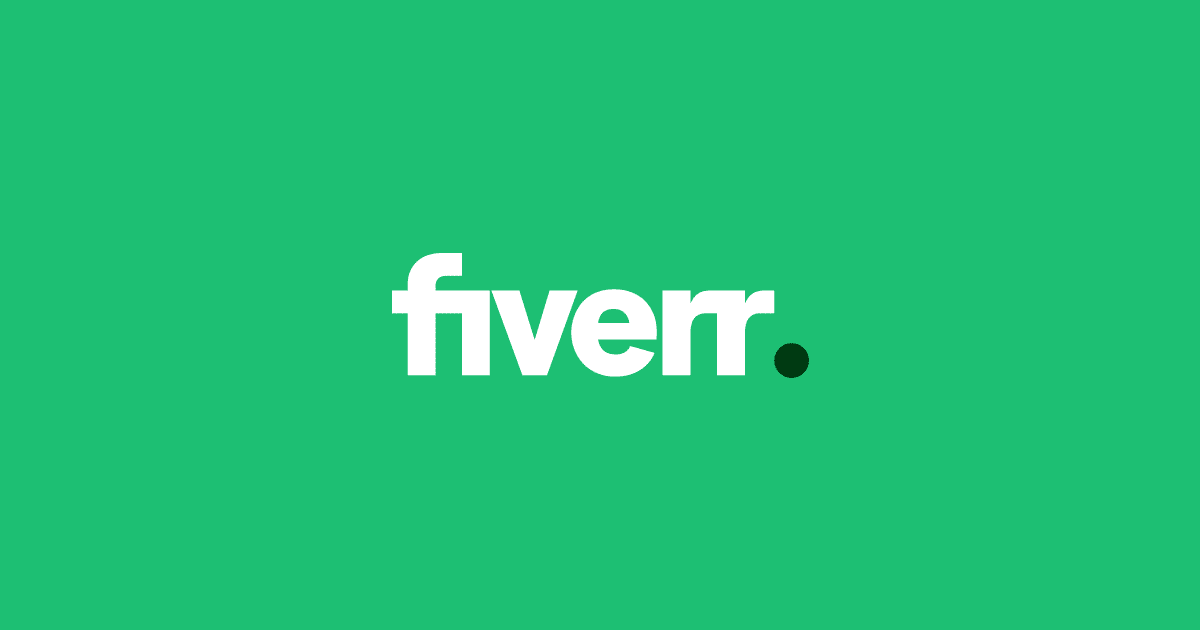 Reduce Risk With Easy-to-Read Seller Levels
You can quickly assess a freelancer's quality and reliability on Fiverr. The platform has an efficient digital freelancer community. All you need to do is look at the seller level located near their username. You can quickly remove anyone not proving themselves to be reliable on Fiverr. The seller level will be determined by customer satisfaction and delivery times. This is key to their fiverr seller ratings.
These are the levels of seller: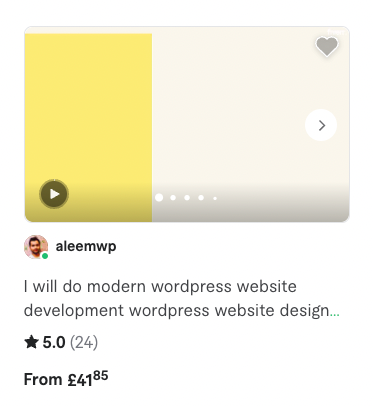 The beginning of every freelancer looks like this… This is a sign that the seller is inexperienced.
Level 1 Seller – After 60 days, a seller may reach the first level if they have completed at least 10 gigs and are satisfied with their work.
Level 2 Seller – This level is for sellers who are on Fiverr for at least 120 days and have shipped 50 high-rated, on-time orders.
The Top Rated Seller – A seller who is rated as the Top Rated indicates that they are reliable. This group of freelancers has been active on Fiverr at least 180 times and delivered more than 100 orders, earning at least $20,000 per order. They also kept their customers satisfied.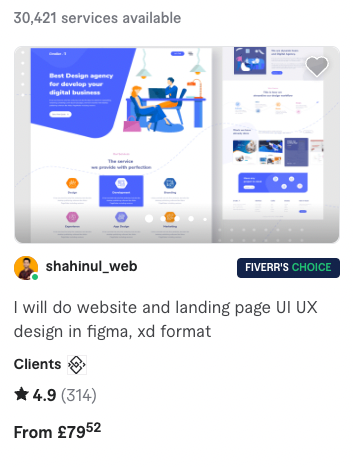 Skill Sets That Cover All Niches
Fiverr offers a wide range of services and skills. There are sellers that will design your WordPress website, handle your social media campaigns, create your promotional videos, and even carve your name into trees. It's possible to buy it if someone's willing to pay. As long as it is legal.
Highly-qualified, Pro-Verified Experts
Fiverr Pro is available for those who are willing to spend more to get the best Fiverr freelancers. Pro All verified freelancers have to be approved and reviewed by the Fiverr team . They are selected based upon their education and work experience as well as service quality. It is very comforting to hire a pro-rated freelancer instantly. I also like the fact that Fiverr offers a way for you to be sure of high quality results.
Pro Sellers
Is it worth paying more for Pro Sellers? My opinion is that Pro Sellers are worth the extra cost. Although it is not an affordable option, it is still cheaper than hiring employees or a large business. A significant increase in quality is possible – Pro Verified sellers have more experience than any other freelancers, and produce more polished work. You can avoid bad sellers on Fiverr by limiting your search to pro services.
They don't all charge thousands. After looking through a number of different types, I found more affordable Pro Sellers.
There are many options if things go wrong
Fiverr has many talented freelancers that will not let you down. However, there are some who can't keep their word. There are many ways you can deal with a seller who isn't reliable if you paid for gigs.
First, you have the right to cancel an order if the seller doesn't respond within 24 hours. You can also request a refund through Fiverr's Resolution Center. Or you can also contact the Customer Support team if you are unable to reach an agreement with your seller.
You also have another protection net with Fiverr. After you have marked your order as complete, the funds are placed in a "pending status" for 14 days (or 7 days for top-rated sellers). If you are unhappy with your service or the product in general, you have 14 days to file a complaint. Remember that your payment will be transferred to the freelancer immediately after the safety period.
Fast
Fiverr is a great option for remote freelancers if you are looking for a quick job. Freelancers typically have turnaround times less than 48 hours. You may also have the opportunity to pay more to speed up your project on demand quality work. You can find freelancers who are available online to help you get started on your project as quickly as possible.
Search for Freelancers at the Go
Fiverr is a fantastic app for Android and iOS. You can get quality assistance no matter where your location may be. They are easy to use and well designed. The mobile app is easy to use for browsing gigs. I was never lost within the UI. It's great to have the ability to reach freelancers and get updates from them even when you aren't at your computer.

Do Not Break the Bank
While certain digital services still may be expensive, you can still get quality work for $5. You could also hire a new vendor to lower your rates. Although there's a higher risk, sellers who are new to the market will charge lower rates and establish themselves.
You can also get higher quality services at lower prices. Fiverr offers a few service categories and variety of pricing options for larger budgets . You can find freelancers who have thousands of positive reviews at a much lower price than other sites.
Before you decide to hire anyone, it is a good idea to get in touch with potential freelancers. You can also get an idea of the professionalism and scope of potential projects delivered by freelancers.
User Interface
Fiverr has a user-friendly interface. It is extremely user-friendly and provides many great tools that will help you sort through the vast talent pool. Here are some notable features of the Fiverr app that will make it easy to hire.
It's easy to start Fiverr freelancer hiring.
Filter Out Undesirables
Fiverr is different from other online platforms like Upwork and Freelancer.com. It offers custom search filters based on what type of work you require.
If you are looking for a graphic design or app designer for writers, for example, you will find a section that describes the tone, topic, and type of the work you require. The filters can be used to help you select the format and style of the logo you want, as well as the name of the designer.
I used Fiverr's filter to find a logo and graphic designer for when was looking. By limiting results to those sellers who are currently active, can work in 3D and provide a JPEG I was able reduce the number freelancers from over 3,400 to just 71.
Don't believe us? One of our reviewers tried different prices on Fiverr for logos. What did he prefer? You can see the video to learn more.
Search Site in Multiple Methods
Fiverr allows you to search for gigs and post jobs that you create so you are available for freelancers. Sign in to Fiverr, click the profile photo in the upper right and post a job. Next, click on the Request button and then create a listing for freelancers to bid on. Then, choose the most attractive proposal and the lowest price.
If you are looking for something very specific but have difficulty finding the right gig, this is the best option. It costs nothing to post a job and only one freelancer is hired.
Profiles that Will Not Leave You Unsurprised
The profile system is easy to read and allows you to quickly remove underperformers. You can find useful information on Fiverr, such as reviews, past clients' responses time and portfolios of work. You can check their other gigs if you are interested in a particular freelancer.
Poorly written profiles and fake reviews are a red flag. You can avoid a lot of mistakes by paying attention to spelling errors and omissions. Before you sign a contract, it's a smart idea to get in touch with potential freelancers. Negative client reviews can be due to poor communication or misunderstandings.
Find a good freelancer
There are many Fiverr freelancers to choose from. This is good and bad. There are many options. How do you pick the best one? Here are some tips I discovered to make Fiverr hiring easier.
To benefit from the skills and growth of a freelancer, you should establish a partnership with them. You won't have to look for other gigs again or worry about getting poor service if you can find someone you love and stay with them. You'll find that the freelancers you work with are more skilled at creating work that suits your vision and needs. Both parties win!
You can also create a job posting to review applicants. This is a good way to get rid of the unqualified. You should provide as much detail as possible about the project and its requirements to freelancers so they can determine if you're the right person for it. Next, you should list your qualifications (e.g., seller level, proficiency in Photoshop, etc.). Ask for examples of work related to yours so that you can evaluate the product's quality.
It'll become easy for sellers to identify the hardworking and skilled ones once they start to apply.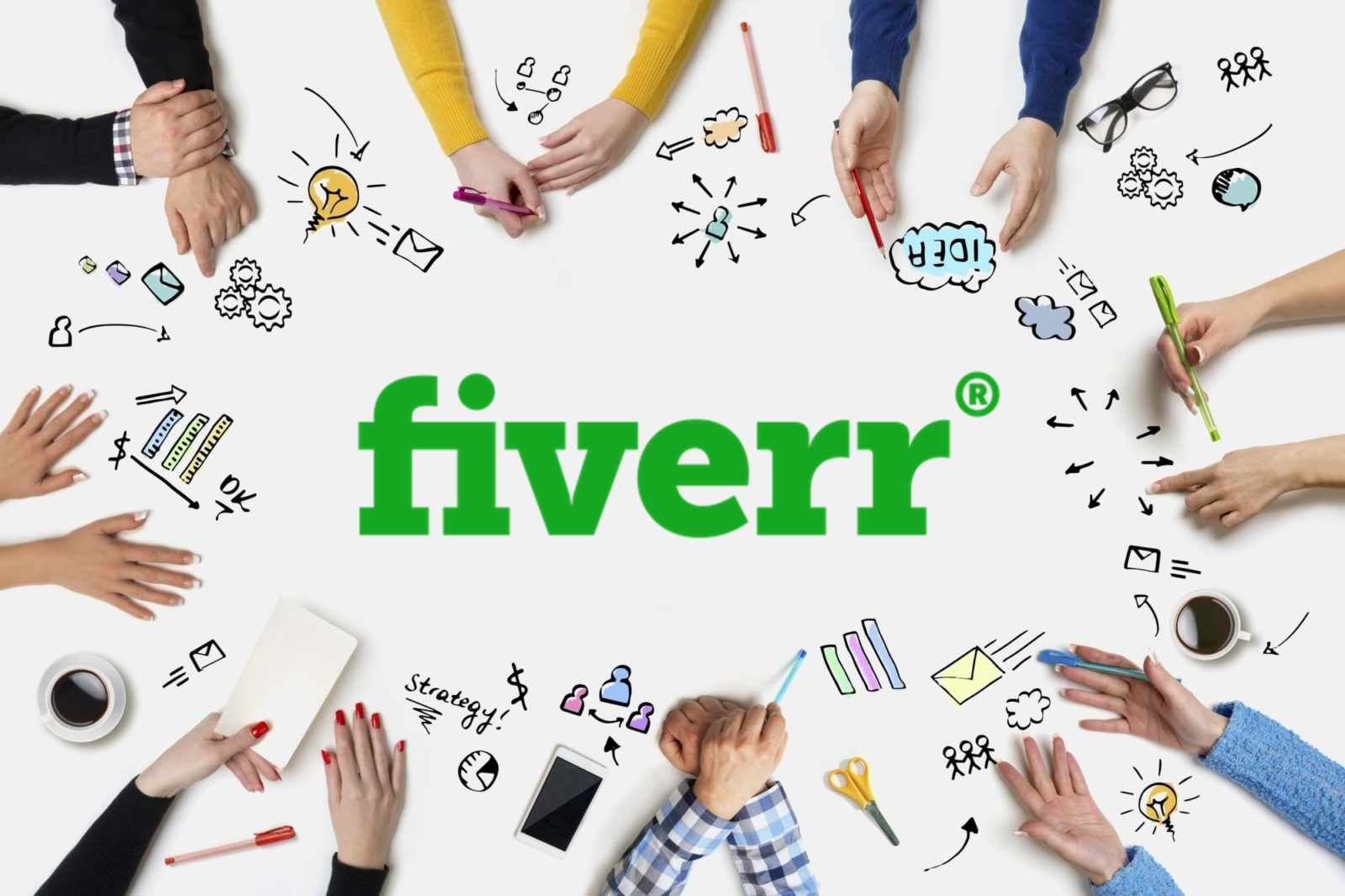 A great Help Center and excellent support
To see how Fiverr customer service is, I tested it. Fiverr offers only two ways to contact support.
Email
Send a Request ticket to the Buyer Help Center
I sent a variety of questions via both channels. The responses were quick but not always helpful. Other customer service reps largely ignored my question.
Here are the two answers, one helpful and one completely ineffective.
Fiverr Great Response
The support team didn't answer half of the questions that I asked. No matter how you tried to contact them, it seemed like the method was irrelevant. If Fiverr representatives fail to answer your questions, there are still options.
No response from Fiverr
You'll find tutorials and videos, as well as blogs. You can also ask questions to fellow users or search for answers to your problem.
These resources are a great place to start. This article writing, will be quicker, and you may find the answer you need by looking at these resources first.
It's completely free to create an account or post requests for freelancers. You will only pay a fee if you purchase a freelance service here on Fiverr. It is fairly reasonable as it is calculated on a percentage cost of your job. It is rare to pay more than a few dollars.
Each gig's cost is adjusted automatically to reflect your currency. There's no need for math. Fiverr offers instant access to multiple payment options. You can use the fiverr mobile app breaks or to pay with Apple Pay, PayPal and all major credit cards.
All payments must be made in advance and are held in escrow. Fiverr won't release funds to the seller until they have approved the work. You can offer your freelancer the opportunity to cancel or resubmit the project on the go to order if the work does not meet your expectations. Customer Service is available to assist you if there are any issues.
Keep in mind, once the seller delivers your work you have only three days to either accept it or reject it. Your money will automatically be released if you don't respond within the three-day deadline.
FIVERR REVIEW: BOTTOMLINE
Fiverr's leading global network can be used to locate professional freelancers in all price brackets. Although Fiverr reviews range from negative to positive, most of the complaints about Fiverr are from buyers. The website's buyers, however, are not to be worried about.
There are unqualified and unqualified sellers on fiver,, but Fiverr offers many ways for you to spot them. You can review past clients' reviews and see seller ratings.
Fiverr makes it easy to locate a freelancer who can do almost any type of service. You should give Fiverr a shot if you are looking right freelance service or for extra help. This popular marketplace has been a great place to hire. I have had nothing but positive experience.