How to Build an Email list
Growing an engaged email list is one of the most important aspects of creating a successful email marketing strategy. For a lot of businesses and organisations, understanding the best way to promote their brand is sometimes the most challenging part of running a company.
You know you have something valuable to offer current and potential customers, but how do you get people to actually enter their email address to sign up?
Luckily, there are a number of tools you can use to grow your email subscriber list. Our personal favourite is ConvertKit.
ConvertKit helps you find your audience, turn them into true fans, and earn a living as a creator with their audience building and email marketing software. In this post, we'll take a look at real examples from small businesses and organisations that have achieved success with email marketing and cracked the "list growth" code in the process.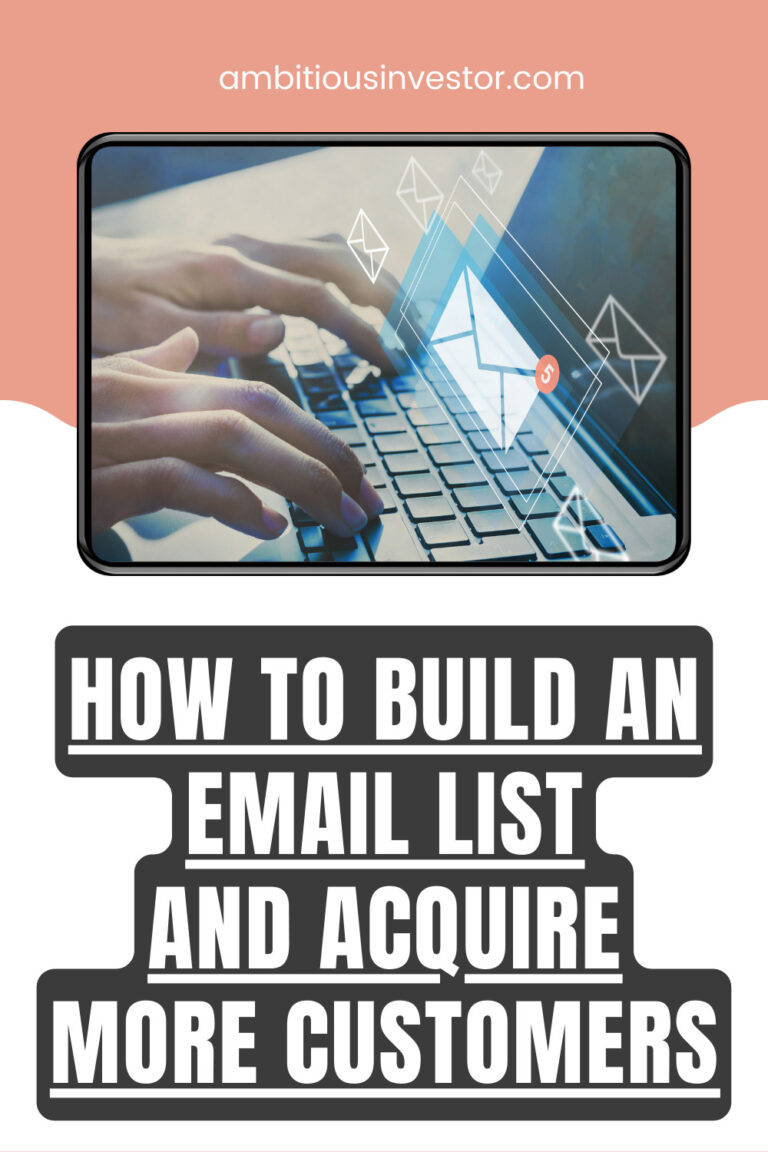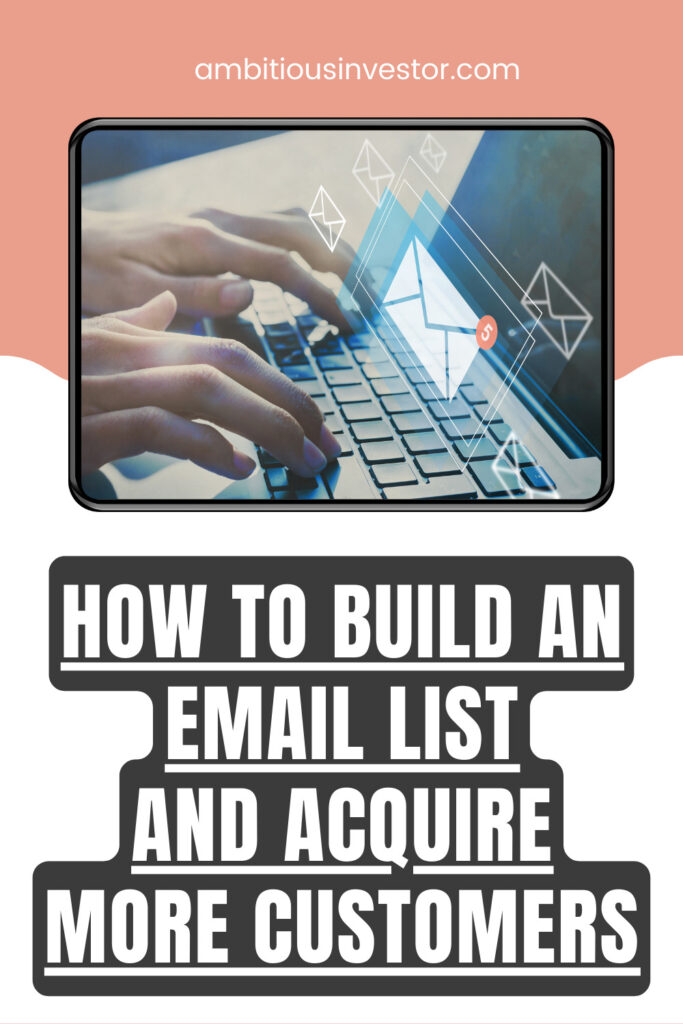 1. Use a paper sign-up sheet (and let people know what they're going to receive)
Using a paper sign-up sheet is one of the simplest ways to grow your email list. And it's also one of the most effective. This is especially true if you have a retail store or a brick and mortar location where you interact with customers face-to-face.
The trick is to make the benefit of your email list clear. What's in it for your email subscribers? Will they receive special offers? Will they be the first to know about your new inventory?
Add a sentence or two at the top of your email opt-in form to make it clear what they'll get for giving you their email address.
2. Add a sign-up button to your email
Not everyone who sees your email will be on your email list. If you share your emails on social media, for example, many of your fans and followers won't be on your email list. People may also be forwarding your emails to their friends. To make it easy for your visitors to sign up, add a Join My Mailing List link to any email you send out.
3. Put a sign-up form on your website
Your website will be the first contact many people have with your business. Don't miss the opportunity to stay connected with new visitors.
For a business like Allegria Spa, adding an email address sign-up form to their website offered a whole new way to connect with new customers.
"We're always giving people the option to join our email list when they come into the spa, but we just recently added the option for people to sign up when they visit our website," explains Christine Copertino, spa director for Allegria Spa. "The response has been great. We're seeing a ton of people signing up, and we know that these are really engaged people who will be excited to receive our emails."
If you have a WordPress site, use plugins to add a branded sign-up form to your site in minutes.
4. Collect email addresses when people sign up for an event
If you host events where people register or purchase tickets in advance, you'll likely already be collecting important contact information. This is the perfect time to ask people to join your email list.
5. Collect email addresses at industry tradeshows
Industry events, tradeshows, and conferences are the perfect place to grow your email list.
If you have a tablet, make it easy for event attendees to sign up for your list using apps like ListBuilder.
6. Look to your existing database
Don't overlook your existing database of contacts. Colleagues, friends, and family members can help kickstart your list growth.
Once you get friends and family excited, ask if they will spread the word about your email list for you.
7. Offer a downloadable whitepaper (lead magnet)
Start new customer relationships off on the right foot by offering them a lead magnet such as a whitepaper or another educational resource in exchange for their email address.
For a business like Tallega Software, which helps clients keep their information secure, providing a piece of free education as their lead magnet is the perfect way to attract new clients to their business.
Once they sign up, new leads receive a series of automated emails with helpful information about Tallega Software's solutions.
8. Ask at events
Any time you're meeting with customers face-to-face, you have the opportunity to grow your email list.
For an organization like Gallery Above Penn Square, which hosts a full schedule of weekly events, asking people to sign up is an easy way to continue the relationship after the event is over.
9. Let people sign up with their phone
Make it convenient for customers to join your email list by giving them the option to sign up using a mobile device.
Constant Contact's Text-to-Join tool lets people join your list by sending a text message to a custom code that's unique to your business. You can create a custom sign to hang up around your store right within your account.
10. Use a postcard
If you want to give people the option to sign up by hand but don't have a convenient place for a paper sign-up sheet, consider using other print methods to get customers to join your list.
11. Add a sign-up option to your membership forms
If you have a membership business or organization, you're probably already asking people for contact information when they sign up.
You can encourage them to opt in to your mailing list online by adding an additional field to your online sign-up forms, or face-to-face when people sign up at your location.
This helped River Rock Climbing Gym grow their email list to more than 9,000 people in less than two years.
"One of the first things we did was to start collecting email addresses through social media," explains operations manager, Jared Rigby. "But we also started collecting email addresses whenever someone would come in to the gym. Our last email we sent to just under 9,000 people."
12. Put a sign-up form on your Facebook Page
Social media offers a powerful platform to build an audience for your business. But it's also important to move relationships off social media and encourage fans and followers to join your mailing list.
This will give you a better way to reach your audience on your own terms — without having to worry about network changes or declines in reach.
13. Collect through guest wifi
Do you have guest wifi available to patrons at your store?
An app like Gazella Wifi lets you grow your email list without having to lift a finger. Once the app is set up, guests will enter their email address to access your free wifi.
14. Run a Facebook Ad
Facebook offers a number of advertising options you can use to reach a new social media audience.
Using Facebook Ads, Liberty Jane Clothing added more than 2,000 contacts to their email list in a single month.
"This year we decided to give Facebook Ads a try. But instead of driving people directly to our Page, we used the ad to drive people to our email sign-up form," explains owner Jason Miles. "We added 2,395 contacts in January alone. For us it was worth the investment."
15. Offer exclusive access
The best way to get people interested in your email marketing is to offer something that they can't find anywhere else.
Try campaigns like "You'll Hear it Here First" to kickstart email list growth. Using social media, to promote the email list and the go-to resource to find out about upcoming news and announcements.
Ready to grow your email list?
Think about all the different places customers interact with your business. Could any of these strategies work for you?
Pick at least one of these email growth strategies and see how it works. You'll be amazed at what a big impact it could have for your email marketing and business success!