HOW TO MAKE MONEY AS A TEENAGER: 20 BEST SIDE HUSTLES TO MAKE MONEY FAST
I'm a huge advocate of teaching teenagers about entrepreneurship and money management from as young as possible. Critical to doing this is actually putting real money into the teenagers control and explaining the basics on what creates profit for a business owner, budgeting, saving, re-investing concepts and how they work in practice.
Getting an Allowance for Chores is Great But…
An allowance is quite common in western society and is probably one of the first ways children are taught how to manage money. The allowance has similarities with the real world pay cheque which one would commonly receive at the end of the month and a child can learn how to budget based on the resource they are given and learn how to make the money last until their next top up from the mum and dad fund.
In this day and age, parents might be concerned that this teaches children entitlement and dependence and that money is given even if you don't work for it so some parents may implement chores around the house for compensation. On the flip side, a teenager might believe that the remuneration is not enough, and they desire more, which is not uncommon with the likes of Instagram, TikTok and Snapchat displaying imagery & video of fashion, lifestyle and experiences children consume and aspire to want to have. If you feel this way as a teenager then a good solution could be a mini-business or a side hustle.
Why a Side Hustle
The great thing about a side hustle is that it does so much more than just give your child some loose change to manage. It teaches them a direct connection between their efforts and income. In general, working harder means more money. It also teaches them creativity, problem-solving, responsibility, customer service, math, and a range of other skills.
Sometimes, working harder doesn't mean more money. And a side hustle will demonstrate this. Kids may work their butts off and make nothing. This might prompt them to figure out why they aren't making anything, while also teaching them to ride out tough times. Or it might teach them to quit… and deal with the consequences of quitting. Because sometimes life isn't fair.
On the other hand, they may figure out how to make a boatload of money with very little effort at all, rewarding them for creativity, problem-solving, or sheer good luck. Because sometimes life isn't fair.
Another great thing about side hustles is that anyone can do them. Older kids can get part-time jobs in the community, but only after they are a certain age. A 6-year old can do a side-hustle. Furthermore, when you work a regular job, you have to work and can only work as many hours as your boss schedules you for.
So without further ado, kids, here are 20 side hustles you might be able to do. And there's no reason to stop here. The possibilities are endless. You just have to figure out how to get people to pull out their wallets, and you'll be on your way to being a successful businessperson.
#1- The Lemonade Stand (Age Dependent)
I would be remiss if I didn't start with the lemonade stand. Because cuteness sells. (If you aren't cute, find another side hustle). Some lemonade stands will rake in the dollars. On the other hand, some might bring in a few pence. Because sometimes, life isn't fair. However, as long as the sun is hot, the location is good, and the price is right, your business will boom. The quality of the product is relatively irrelevant, assuming it is not downright awful. Of course, figuring out a good price, location and time may take a little more finesse.
#2- Flipping Instagram Accounts
Depending on your age taking advantage of social media can be a side hustle which could lead to a full-time business. Flipping an Instagram account is the same exact thing as flipping a home. You either buy something that is in need of "fixing" or you build it from scratch and then sell it for profit. Building an account on Instagram is a lot of work but it has been reported that "IG Flippers" can make anywhere from $300-$2000+ on selling an IG account with good engagement and of course high following.
#3- Social Media Marketing Agency
Setting up a Social Media Marketing Agency could also be a side hustle for the weekend or after school. In a nutshell, most day-to-day activities inside a social media marketing agency are focused on creating and organizing content, and then scheduling and publishing that content across various channels.
#4- Door to Door Retail
If you can find products that your child can buy in bulk at a discount, you can then sell them for a profit to friends and neighbours. Scour e-bay or amazon for bulk deals, see if local retailers will sell you cases of products at a discount (just don't tell them you're trying to compete with them), or you might have some luck on a site like Dollar Days. Think about your customers- what kinds of items would they be willing to buy from a door to door salesperson. Find things that have broad appeal and that people regularly buy. Light-bulbs, laundry detergent, toilet paper might all be things that work. Everybody uses these and they don't expire, so people are willing to stock up.
#5- Cookies and Other Baked Goods
Who says the girl scouts have to have a monopoly on cookies? Find some great recipes and you'll have a great product that people will eat up (literally). You could go door to door taking orders or get a booth at a farmers market or something similar.
#6- Arts and Crafts
If you're creative, make stuff! Whether it's paintings and drawings, handmade jewelry, knitting or any other craft, as long as your work is moderately decent, people will love the uniqueness.
#7- Walking the Dog(s)
People like spending money on their pets. Ok, maybe not. But they are more than willing to spend money on their pets. A lot of dog owners know that their dogs need exercise, but don't have the time to take them on a daily walk. If you're old enough to walk the neighbourhood alone, you're old enough to walk the neighbourhood with a dog or two or five.
#8- Babysitting
People like spending money on their kids. Alright, maybe not again. But once again, they are more than willing to spend money on their kids… especially if it means going out on a date. Establish yourself as a responsible trustworthy individual and let parents know you're willing to babysit, and you'll have clients in no time. If you'd like, you can set rates ahead of time, but you might come out ahead if you let the parents decide how much to pay you.
#9- Recycle
If you live in one of the handful of states that has a deposit on cans and bottles, take a walk along a busy road and you're bound to fill a few garbage bags full of empties. Even at 5c a can, you'll be surprised how fast the money adds up. And on top, you're helping the environment! Just make sure you stay safe and away from traffic!
#10- Car Wash
Find a place where you can wash cars in a fairly busy area, set up some signs, and go to town with soap and water. You don't have to charge a lot per car to make a decent hourly rate, and as long as you're doing a good job, word will spread!
#11.-Doing online surveys
Online surveys are an ideal way to earn money for one simple reason. And this is that many of the companies that request them do not have problems with the age of the respondents. Therefore, it won't matter if you are a teenager.
Another advantageous point of the surveys is that to apply you only need Internet and an email address. In addition, the payment methods are usually very flexible, accepting for example Paypal and even bank transfers.
#12.-Sell handmade products
If you have knowledge in making handmade products this is a great alternative. Some sites promote the sale of this kind of products. Perhaps the best example is Etsy. The commissions are usually very low, and they do not look at age.
#13.-Manage social networks, blog posts and outreach (VA)
In recent times many stores and venues have been looking for people to manage their social networks, blog posting schedule and diary as a virtual assistant.. Specifically companies have tried to find young people and teenagers who need cash, trusting that this way there will be more knowledge and hungry to do the work.
As a teenager you probably know how to manage networks better than many adults. In any case, the only thing you will have to demonstrate is the ability to gain followers, promote products, outreach via email, DM and manage a blogger/content creators schedule.
#14.-Execute simple tasks on websites
There are countless websites that offer money in exchange for performing certain tasks. The latter can range from following certain accounts, to visiting websites or downloading apps. This is often referred to as "micro jobs".
Among the advantages of this option is the number of tasks available. It is common to see hundreds of them every day, so you will have many options to choose from.
#15.-Watching commercials
Commercials are also a great option. You basically have to watch them, and in return you will receive remuneration. The duration of each one will vary depending on the page.
This option does not require any knowledge. All you have to do is click where indicated, and then view the advertisement.
#16.-Evaluating Websites
Although it may seem unusual, web site evaluation is a very well-paid job. This job consists of entering a site to make an inspection about its design, its presentation…
The review of these factors is essential for the owners to be sure of the effectiveness of the site. From the information you provide, they will be able to improve it. It is a very practical way, and it is in great demand.
#17.-Evaluate searches
This option is similar to the previous one. The difference is that you will no longer work with the pages themselves, but with the most popular search engines on the web.
Among them will of course be Google, Bing, Yahoo and many others. This work has gained a lot of fame lately because it is very simple. In addition, it is worth mentioning that it takes very little time.
#18.-Testing video games
Video games need to be tested before they are officially released. This process allows to identify any possible flaw, in order to correct it and guarantee its success. And for this purpose, development companies usually look for teenagers.
The main reason is that the teenage population tends to have more free time. It is also usual that they feel a greater fondness for the gamer world. In this option you will find car games, guessing games, shooting games, etc. Among so much variety there will be one that you like.
#19.-Apply on Fiverr
Fiverr is a platform where you can offer your services in any area. Everything is promoted online. You simply apply, and someone interested could hire you. The catalog of available categories is huge, and you can earn from 5 euros and up.
#20.-Sell the clothes you no longer wear
If you have old clothes that you no longer wear, you can earn money by selling them. For this, the first option would be to resort to some web portal intended for the sale of second-hand products.
Being a teenager is not an impediment to earn money. Although some options are limited, logically due to the age of minority, there are many others that you can try. if you don't want to try selling online, there is always the traditional option. You can set up a garage sale at your home. After that, you only need to attract the attention of a buyer.
What options will you explore? Visit the Recommendations page to learn more about programs you can join in the Side Hustle section.
Latest Posts
{"speed":"500","height":"400","pause":"2000"}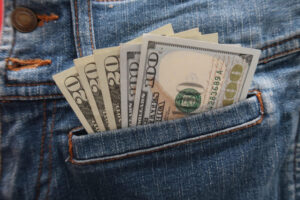 Blogs HOW TO MAKE MONEY AS A TEENAGER: 20 BEST SIDE HUSTLES TO MAKE MONEY FAST Share on facebook Facebook Share on twitter Twitter Share on linkedin LinkedIn Share on pinterest Pinterest Share on email Email Share on reddit Reddit I'm a huge advocate of teaching teenagers about entrepreneurship and
Read More »