March 15, 2023
No Comments
If you've seen a social media influencer, you might have also noticed their lifestyle. It is usually on a different level with multiple brand campaigns, frequent holidays and filled with luxury and much more. With an increasing number of influencers making money from followers that become customers and engage on their posts. While this is happening, influencers appeal to brands also increases. This trend for influencers has led people worldwide to pursue this dream of getting into influencer marketing. Everyone is attempting to be a content creator or an influencer to get the power, a bit of clout, accumulate the riches and opportunities the field brings.
But, how do most influencers make money? More importantly, how can you become an influencer, make money from sponsored post, products sold and make it a full time job? Let's take a look
Best Ways For A Social Media Influencer To Earn Money
To become a social media influencer on any social media platform, you will have to grow your influence, build a fan base, and of course meet the eligibility requirements depending on the platform. To access certain features, such as including a website link on Tik Tok. Accessing features like link insertion on story posts on Instagram require you to have a certain amount of followers. Each platform will share what the requirement is and usually you can find this on a quick Google search.
Now you might be wondering, how do influencers make money. We are going to cover that shortly, but put in your mind that there are 7+ ways you can generate income with your personal brand as an influencer.
Here are a few methods to start earning money across different social media platforms:
1. Start With Affiliate Marketing
Affiliate Marketing is the first 'go-to' option for most people that are active on digital and social media post, to start earning money. And why wouldn't it be? It is a lucrative option, not just for social media influencers but everyone in general.
Almost every product or service online has a special affiliate link that you can use to start earning money. The more people purchase that product or service through your link, the more revenue you generate.
As a micro influencers you could start a blog, review products, talk about different products, or inform people of new products. Being an influencer means that you already have an audience listening to you. So, you stand a higher chance of selling something through affiliated links.
The larger your account and more engaged your audience is will determine how much money you make. The rule of thumb is, you will convert 3-7% of your audience into customers and raging fans of you.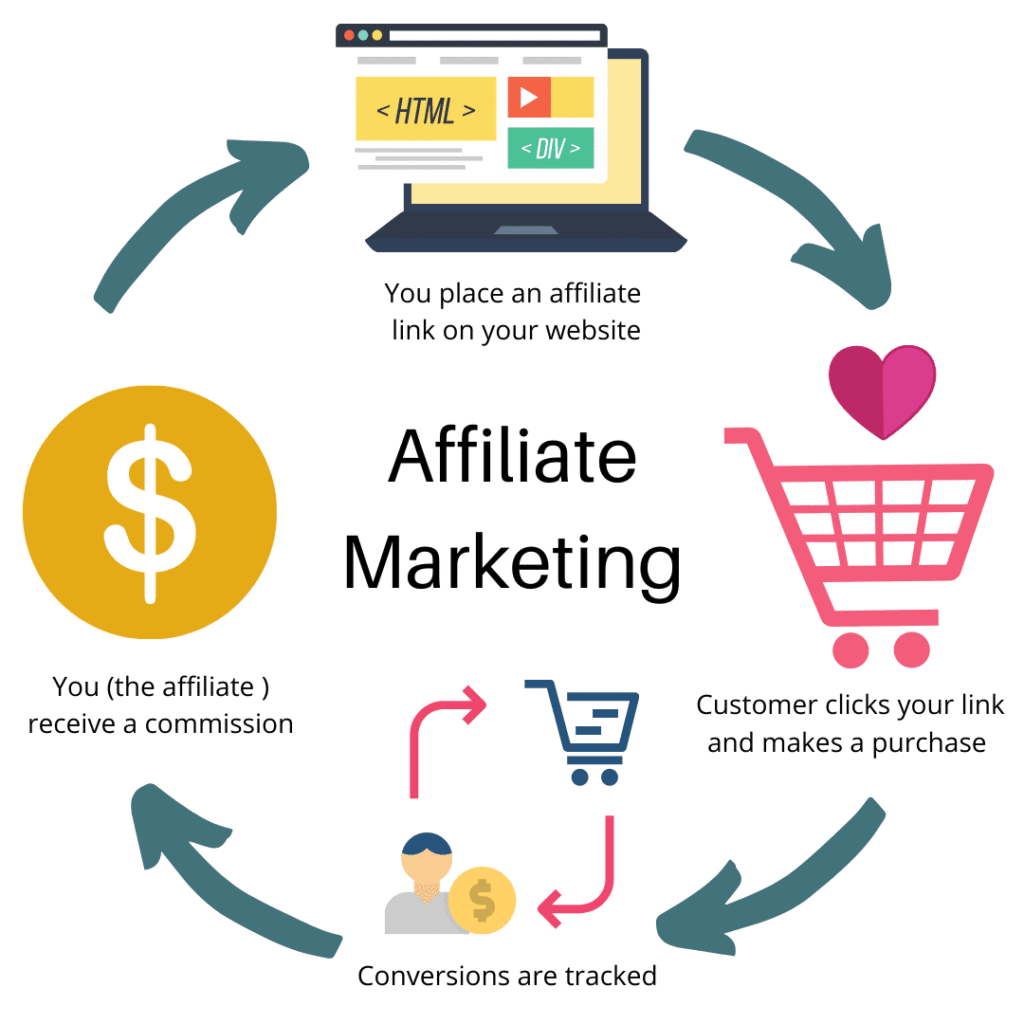 2. Uploading Sponsored Content
Sponsored content is when the influencer partners with a brand to promote or endorse its products or services. Now, there have been recent improvements that allow a few people to automatically receive compensation for social media sponsored posts.
However, the more accurate way is to indeed forge a partnership with a brand. You can upload content promoting their product or service, but don't forget to decide on the payment arrangement before uploading the content.
Influencers that have a following across TikTok, YouTube, Instagram usually come across more appealing that those who only have dominance on one social media platform. If your plan is to be a content creator you should try your best to grow your influence across multiple platforms.
3. Becoming A Brand Ambassador
This approach is the same as uploading sponsored posts and content. However, instead of working with multiple brands, you focus on a single brand. As such, you may receive goodies, gifts, and products from these brands.
Similarly, they may ask you to promote as brand ambassadors for their product, model for them, and so on. It is the same as being a brand ambassador in the advertising industry.
You will often be invited to special events and be asked to not work with direct competitors but this is something you can use in your negotiating power when sorting out commercial arrangements between you and the brand.
4. Use Advertisement For Passive Income
As you know, Google Adsense is a massive platform for you to add advertisements almost anywhere. If you're a social media influencer, you can easily promote your website or blog. You can ask people to visit your website or your blog post.
The next step will be to use Adsense and add advertisements on your websites/blogs. As a result, the more people see the advertisements, the more passive income you can generate. You can use a similar approach for YouTube videos, as well single social media post.
When your blog gets over 10,000 sessions a month, you can look into other advertiser companies that offer higher payouts. Mediavine, Shemedia, Ezoic, Monumetric and AdThrive are all well-known ad management platform that has helped publishers and bloggers maximize their ad revenue for some time.
5. eCourses And Digital Subscriptions
You can create your own eCourse, eBook, or other digital product and start selling it. This can be very lucrative and courses can range in price from $20 – $5,000+. Alternatively, you can find courses, free products or digital products online and sign up for an affiliate program to add them and promote them from well known online gurus and professionals.
Selling courses and subscription is one of the surefire ways to give your income a little more boost as a social media influencer and recurring revenue provides a sense of predictability and is a great option for social media influencers.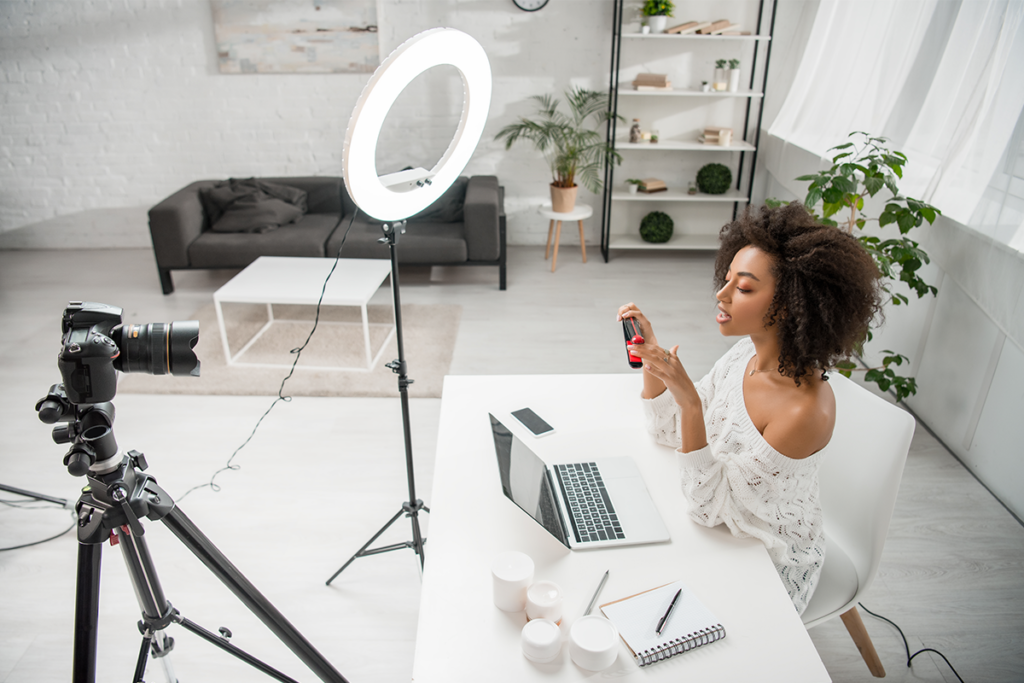 6. Digital Products And Goodies
If you're becoming a popular influencer, you can start developing digital products or create goodies to list them for sale. This can be posters, wallpapers, and other items for people to purchase. People are happy to buy templates, Canva templates, printed tea cups, diaries, calendars and pens as an example.
We are in the new era of Web3 and Cryptocurrencies. In this age, NFTs are becoming quite popular. You can use many NFT creation platforms to start selling original NFTs to people. There are countless options for generating new streams of revenues.
7. Tips, Donations, And Crowdfunding
As you know, Twitch comes with a feature for gamers to live stream and get donations and money. The same applies to social media accounts, YouTube Live and Facebook Live. You can ask people to donate and support you. If you want, you can even link to third-party platforms to ask for donations. If you have an established community, you could even consider setting up an OnlyFans account. Asking for donations and tips is not uncommon on Onlyfans and is a great option for making more recurring revenues.
Now, this money can be for you or to support a cause. Don't forget to learn about the legalities and taxes for such income.
8. Physical Products
Now, taking inspiration from the ideas of goodies, you can invest in physical items. For example, T-shirts or goodies designed by you. Exclusive trademarked goodies and more. You can easily sell them on your Instagram, personal website via shopify or blog and promote or make your social media platforms business accounts to market them.
This is like creating your own personal brand name, then promoting it, and hoping that people will purchase. This option usually works for social media influencer or a tik tok influencer who has a substantial amount of followers and supporters.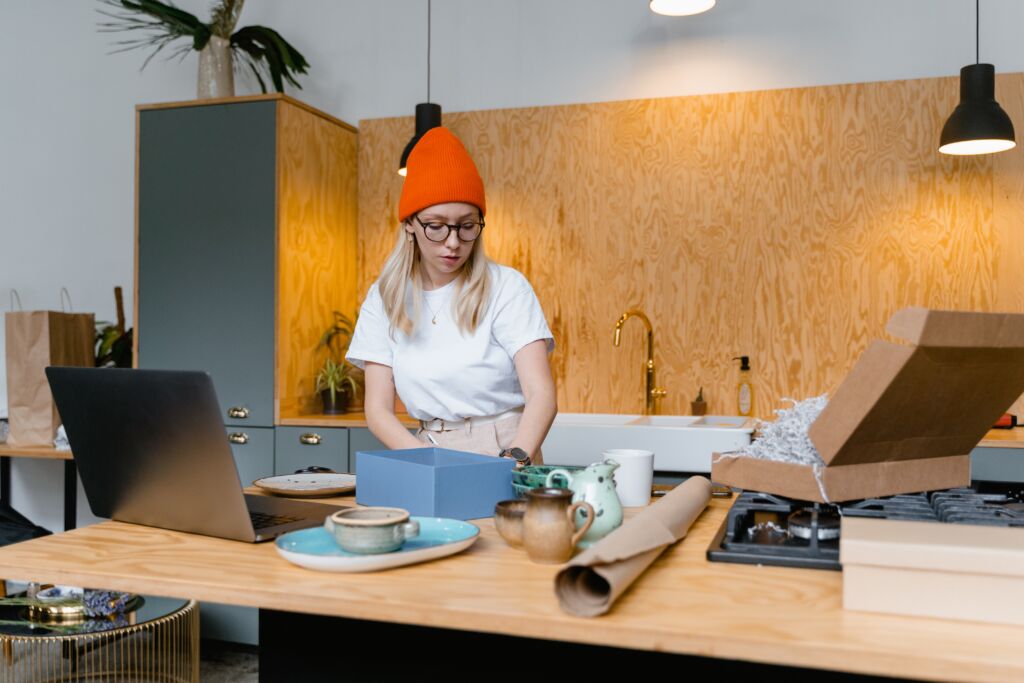 9. Live Sales And Speaking Events
Another great way is to conduct live events where you auction or sell your stuff. You can resale the stuff you have previously owned. It all depends on understanding and acknowledging your popularity. We have seen some cringe examples of selling bath water, but you shouldn't do that.
The live sales can be about the clothes you don't use anymore or handing out giveaways to the people. It is a great way to engage with people, maintaining your followers, and also generate some form of revenue.
10. Run A Patreon
When you take a good look at most Instagram influencers, especially artists, you will notice that they often have a business account and often a link that takes them to a Patreon page. The same applies to many Instagram models and many other influencers, too.
On the Patreon page, you might find links to different social media platforms where that offer premium content. You can subscribe to them, right?
You can use the same approach for yourself. By starting a Patreon to support your work and offering exclusive premium content, you can increase sales, income and get more people interested in what you promote.
11. Webinars
Hosting a webinar can be a great cost effective business model to incorporate as a revenue stream of income. A webinar hosted by yourself and conducted online for educational purposes can sell out and numerous bloggers have done this. You can provide tutorial based content, a mini-course or even a get to know me style webinar. Webinars can be live or pre-recorded and shared across video and different social media platforms. To make money from webinars, you would charge customers to access the content and the playback recordings. You could also get a brand sponsor to collaborate with if you can demonstrate their target audience will be accessing the content. These are some of the best webinar tools: Webinarjam, Livestorm, Demio, WebinarGeek, Zoho Meeting.
12. Podcasting
Podcasting is a another revenue model influencers can add to their collective of ways to distribute content. This is a great way to connect with an audience, share your personality, provide content in a convenient way that gets to cover content they like or use. Which ultimately will have a positive knock on impact and result in more income and sales all from their public profile.
13. Marketing Consultancy and Creative Direction
Some of the top influencers out there have had to step into the marketing consultancy place. Although, this may sound very corporate. This is a great opportunity to contract with a brand for a short period and provide advice on content, marketing strategy and how you became success. Brands want to always come up with fresh new ideas and are happy to pay good money for support. A typical contracting role for a brand could range from $600 a day to $1000 a day just for trusted advisory services in creating content and display advertising. It has been reported thatMolly Mae (social media influencer) gets paid a six figure salary as a Creative Director to Pretty Little Thing. So sky is really the limit here…
14. Digital Marketing Freelancing or Owning an Agency
In addition to monetizing content through your influence and social platforms. With the growth of your personal brand, people will directly ask you how did you grow your accounts? This is a great way to sell in services from Social Media Growth, SEO, Facebook & Instagram ads and other Done for you services. If you are business savy, you can create a marketing agency from this and team up with digital marketing contractors and outsource the work for a commission. Check out this video here on how you could set up your own freelance business in the digital marketing industry and get time and location freedom while doing so.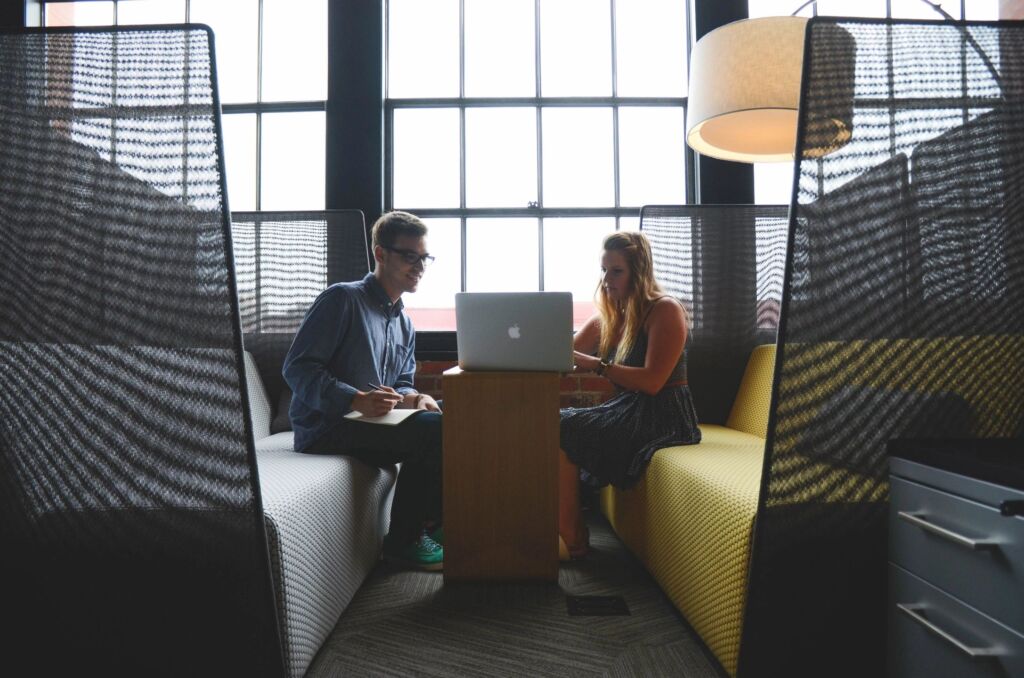 15. Become an Amazon Influencer
Create an Amazon Influencer account: First, you need to create an Amazon Influencer account by signing up on the Amazon Influencer Program website. You'll need to have an an existing customer account or social media presence on platforms like YouTube, Instagram, Facebook, Twitter, or a blog that focuses on lifestyle, fashion, beauty, fitness, or technology.
Build your Amazon influencer marketing storefront: Once you have your Amazon Influencer account, you can start building your storefront by selecting the products you want to promote. You can choose from millions of products available on Amazon, create different categories, and curate collections of products that you think your audience would love.
Promote your storefront: To earn money as an Amazon Influencer, you need to promote your storefront and the products you've selected. You can do this by sharing your storefront link on your own social media posts, channels, blog, or website, and creating high quality content around the products you're promoting.
Earn money: As an Amazon Influencer, you'll earn a commission on qualifying purchases made through your storefront link. The commission rate varies depending on the category of the product you're promoting, but it typically ranges from 1% to 10%.
Track your performance: Amazon provides you with real-time reports that show how many clicks and sales you're generating, which products are popular, and how much commission you've earned.
To become a successful Amazon Influencer, you need to have a strong following on your social media channels, create engaging content that resonates with your audience, and regularly promote your Amazon storefront and products many social media influencers. It takes time and effort, but with the right strategy, you can turn your passion for promoting products into a lucrative side hustle.
Earnings Potential of Amazon Influencers
The amount of money you can make varies from a couple hundred dollars a month to thousands of dollars. This all depends on how popular, how much influence you have, if you are a nano influencer or really well known. There are definitely amazon influencers out there who make $1000s. Some other factors you can consider in your marketing efforts is collecting emails, making short form video content for IG Reels, Youtube Shorts and Tik Tok to promote products. What is key is that you stay consistent, influencers earn money – you just have to stick with it.
FAQ's
How much do Instagram influencers make?
Commissions can vary from a couple $100 dollars to $1000's a month.
How much money can you make from Donations, Tips and Subscriptions
Income can vary depending on your audience and how popular you are.
What are the best platforms to create content for blogs, vlogs and podcasts
Bluehost + WordPress, PodBean for podcasts and Youtube for video.
Should you promote yourself on multiple platforms?
Yes. Your target audience is using multiple platforms a day, so get in front of them.
How do you track your success
Use tools like the analytics features available in Facebook business, instagram business and Tik Tok creator tools.
Do you need to pay tax as an influencer?
Yes. Check out this blog here on tax for social media influencers.