March 28, 2023
No Comments
The Big Exchange review – Is it the best ethical investment platform?
This review examines The Big Exchange's offerings, costs, structure, and past performance. We also examine the company's plans for future development and how safe it is to invest.
The Big Issue co-founded The Big Exchange. It is known for its commitment to sustainable and impact investing. This allows it to tap into the growing demand among first-time investors and young people. Although it was only founded in October 2020, it has a limited track record. However, it has ambitious plans to make sustainability a central part of its investment proposition.
You can also download a free app for your mobile device, developed in partnership by Moneyhub. This secures all of your financial accounts, investments, loans and credit cards, so you can see everything from one place.
What's The Big Exchange?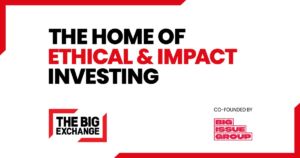 The Big Exchange was created with the goal of "building an equitable financial system that works to benefit everyone". The Big Exchange's first goal is to create an investment platform that incorporates the 17 Sustainable Development Goals of the United Nations into its investment strategy. It does this by addressing the issues of climate change and discrimination.
The Big Exchange is an investment platform that prefers actively managed funds over passive vehicles. This not only increases the fees associated to the underlying funds but also allows for greater control over the investments that are in the funds. When building a platform to maximize the positive impact of customers' investments for a good financial return, it is not possible to choose expensive active funds over passive ones.
What is The Big Exchange Platform?
The Big Exchange website is well-designed and simple to use. It includes a step-by-step guide that explains the basics of the investing process with the platform. This guide also explains the options for wrappers and investment options. The information is presented in a conversational and easy-to-understand manner that is targeted at people with little investment knowledge.
This explanation explains how the UN's Sustainable Development Goals (or UN Sustainable Development Goals) are integrated into investments. The 17 targets are divided into those which benefit individuals and those that are good for the planet. Each fund is given a gold, silver, and bronze medal based on its achievement of at least one of the goals. It also has to demonstrate the impact the investments have had on the environment. The fund must have strategies in place for future engagement with sustainability goals to earn the bronze level.
Active Funds vs. Passive Funds
One of the biggest differences in choosing active funds over passive funds is The Big Exchange's requirement that the fund house adhere to its sustainability goals. It includes an analysis of fund providers' corporate practices and transparency in its reporting. Active engagement with boards of companies it invests to promote better sustainable practices. The Big Exchange currently offers 63 funds, sourced from 22 investment houses.
Where can you invest with The Big Exchange?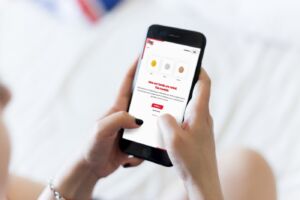 It offers wrappers such as a Stocks and Shares ISA, a Junior ISA and a general investment account (GIA) as you would expect from such a platform. It doesn't have a SIPP currently, but it has stated its intention to do so in the future to make it a complete investing platform.
After choosing the type of account that you want, it takes less than 10 seconds to sign up. The minimum investment for regular monthly contributions is £25. For a lump sum, it is £100. However, The Big Exchange has indicated on its website that this may change in the future. You don't need to pay an initial fee to open an account, or to close it. It is possible to transfer existing investments into the new account. All of this is in line with industry norms. Transferring existing investments to The Big Exchange will be made easier by first converting the cash into cash. Then, you can choose the funds that you wish to invest in.
Investment Options
Investors have two options when it comes to investment choices: they can choose the funds they wish to invest in from The Big Exchange's selection or they can choose from three pre-made portfolios known as "bundles". There are three types of bundles available, depending on your risk appetite: "Cautious", balanced or adventurous. Every bundle includes a range of individual funds. As you increase your risk level, the exposure to equity increases. These bundles are not managed on an ongoing basis. However, they are periodically reviewed and users can adjust their composition or weighting as needed.
How does The Big Exchange manage their portfolios?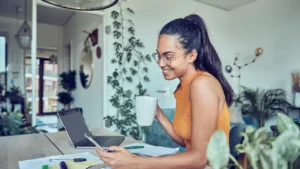 3D Investing was responsible for the design of the Big Exchange's investment strategy. It is now part Square Mile Investment Consulting and Research. It is based on rating funds based on how well they engage with the UN Sustainable Development Goals. This applies to both the underlying companies and their own practices. An impact committee oversees these investments and develops fund profiles to help potential investors.
The Big Exchange's success or failure will depend on its ability to hold the funds accountable against the strict criteria it sets. This is especially true as it expands and may include more funds from larger investment houses. It has set a high standard in terms of its goals, with a statement that it is committed not to engage in the "greenwashing", which many other providers have been accused.
What are The Big Exchange fees?
The Big Exchange charges an administration charge of 0.25 percent per annum. This is a lot less than the likes of Wealthify and Nutmeg which each charge between 0.60% and 0.75%. The exchange doesn't charge an exit or joining fee, and there are no hidden fees.
It is the fees for the underlying funds that are more costly. They can range from 0.5%-1.8% per annum depending on which funds you choose. This is considerably more than what you would normally expect to pay for passive funds. However, an active fund can be better suited to the goals of the investor who is investing in ethical and sustainable investments.
This means that portfolios offered by The Big Exchange (which they call "bundles" comprise of all the investments) cost more than ethical portfolios such as Wealthify, Moneyfarm, and Nutmeg if you consider fund costs.
The Big Exchange offers a fee calculator that gives investors an idea of what they might have to pay depending on how much they want to invest.
What performance should I expect from The Big Exchange
Portfolios are still relatively new and have yet to establish a solid track record. This makes it difficult for us to evaluate performance. We have examined the past performance over the last year of funds during the period up to November 30, 2021. This gives us an indication of past performance for the Cautious Balanced, Adventurous and Adventurous portfolios. This does not guarantee future returns.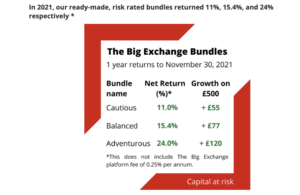 Each bundle gives you a selection of individual funds that are made up of the whole selection of rated funds available on The Big Exchange. The Big Exchanges investment committee have grouped them together to give you an estimated risk at a point in time:
Cautious: 50% fixed income and 50% equities.
Balanced: 25% fixed income 75% equities.
Adventurous: 100% equities.
As the % of equities increases the risk of the funds do too. The more risk taken, the more opportunity for potential gain and also potential loss.
How safe Is The Big Exchange?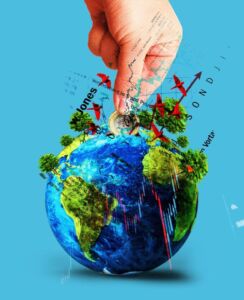 Although consumers can be apprehensive about new offerings, The brands links to parent-company The Big Issue Group means that it has solid foundations. It also has big-name "founders" such as Standard Life Aberdeen and Columbia Threadneedle, Quilter. Nordea, AllianceBernstein and Nordea are all backing it. Industry veteran Campbell Fleming is the chief executive. He left his position as global head for distribution at Standard Life Aberdeen in order to join The Big Exchange.
The Financial Services Compensation Scheme covers investments made with The Big Exchange. This scheme protects up to £85,000 in the event that it or its parent company goes bust.
What alternatives are there?
There are many options for ethical investing, with the mainstream becoming more mainstream. These include Moneybox and Moneyfarm. They offer 5+ distinct ethical portfolios and provide information for those interested in impact investing across the topics of climate change, equality and ethical banking.
Conclusion: Should I invest in The Big Exchange?
The investing platform has an ambitious and interesting plan. If successful, it could be a catalyst to bring ethical investing into mainstream. There are also plans for further developments, including the launch of a SIPP in the near future. It is still too early to make any judgments, but it appears that The Big Exchange has the right ingredients to become a major player in this market as it gains traction. It is a great option for those who want to start ethical investing but don't want to be overwhelmed by the jargon.