November 28, 2022
No Comments
HOW TO MAKE MONEY FAST AS A WOMAN- 12 Fun IDEAS!
If you're a woman investor looking to make some fast cash, create a business, or make some money part-time. There are a few avenues you can explore.
Here are 12 of the most promising options:

1. SELLING HYGIENE PRODUCTS
Invest in creating your own feminine hygiene products. Companies manufacturing and selling feminine hygiene products are always looking for new inventors. Not only is this a great way to make some quick cash, but it's also a great way to create a brand and a business that focuses on women's health and well-being.
2. INVESTING IN REAL ESTATE
Invest in real estate. This is a tried-and-true method for making money quickly. Buying a property, fixing it up, and then selling it for a profit can earn you a nice return on your investment in a relatively short amount of time. There are also other ways to invest in property, like rent to rent which costs significantly less to get started.
3. HOME-BASED BUSINESS
Start a home business. If you have some entrepreneurial spirit, why not put it to good use by starting your own home business? You can make money without investing much upfront with the right business model. Ideas span from creating items and selling them on Etsy, starting an online blog (like the one you are reading now), starting an Amazon FBA account, dropshipping on Shopify, and Multi Level Marketing. The opportunities online and offline are endless.
4. INVEST IN STOCKS & BONDS
Invest in stocks, bonds, and mutual funds. Investing in the stock market can be a great way to make money quickly if you know what you're doing. Look for companies with low risk and high potential returns, and you could see your investment grow exponentially over time. Although it takes some research and knowledge to be successful, investing in stocks can be a great way to earn money quickly if you know what you're doing. By following these tips, you can generate some quick cash flow as a woman investor in no time!
Check out our blog on the best investment apps to start your investing journey.
5. ONLINE TUTOR
Become an online tutor or coach. If you have knowledge or expertise that others need help with, why not offer it to a community of your own and people directly interested in what you enjoy teaching? You can use sites like TutorMe, Teachable, or Wyzant to advertise your services and start to make some extra cash on the side.
6. FREELANCING OR CONSULTING WORK
Try freelancing or consulting work. Thanks to the internet, there are plenty of opportunities out there for people who want to do freelance work or consulting. If you are a subject matter expert, you can earn anywhere from $300-1500+ daily. As a consultant myself (Dominic here writing this blog); I can confirm this is possible. If you have a skill like project management experience, graphic design, web design, social media, coding, SharePoint design and or business coaching skills, there are numerous contract roles out there where you can easily make $10k+ / monthly and a six-figure salary.
7. INVEST IN YOURSELF
Ok, we know this sounds cliche. However, it is very true. Invest in yourself. One of the best ways to make money is by investing in yourself and upskilling what you know. All great businesses we look up to start from someone's mind. Whether it's taking courses to improve your skillset or investing in some quality equipment, investing in yourself will pay off big time in the long run.
8. CREATE AN ONLINE COURSE
Create an online course. If you have a skill or expertise that people are willing to pay for, why not create an online course? You can use platforms like Teachable or Thinkific to get started and start earning passive income from your knowledge.
9. VIRTUAL ASSISTANT
Become a virtual assistant. With more companies outsourcing work, there is an increasing demand for virtual assistants who can handle tasks remotely. If you have experience in administrative work or customer service, consider becoming a virtual assistant and start making some extra money on the side.
10. MONETISE YOUR BLOG
Start and scale a blog. Once you decide on your niche, start creating content, and generate traffic, you should start monetizing your blog traffic. If you have a blog or website with steady traffic, monetizing it is one of the best ways to make money online. You can do this via affiliate marketing partnerships, ads, courses, services, merchandise and consulting.
11. SELL FEET PHOTOS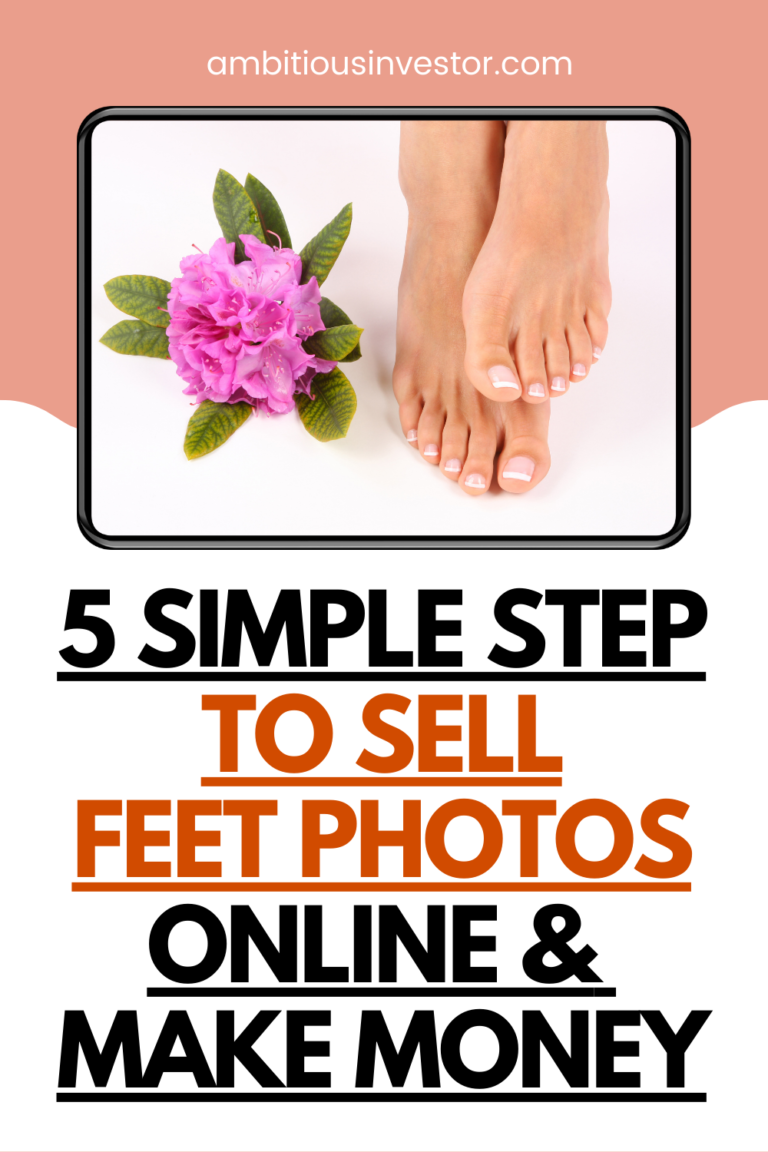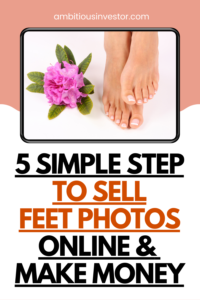 Selling feet pics has become an industry I think it's fair to say everyone is shocked about. However, if you have cute feet (with or without an acrylic pedicure), you can make money online. You will be amazed at how big this market is with reports of multiple women making money on Onlyfans and Dollarfeet.com and making $10k/month from doing so.
12. SELL PRODUCTS ON ETSY
Sell Products on Etsy – Etsy is the home for creators of jewelry, accessories, and even wedding invites. Most custom pieces of work come from Etsy. So if you have a creative side, selling on Etsy can be quite lucrative. Check out the blog on how to start and scale an Etsy blog here.
CONCLUSION
These are just a few ideas to get you started; by following these tips, you can generate some quick cash flow as a boss lady investor in no time! Just remember to always do your research before investing any money, and never invest more than you're comfortable with losing. With a little bit of effort and smart decision-making, earning quick cash as a woman investor is easy!