August 15, 2023
No Comments
Moneybox Review: Should You Use It?
Moneybox is the adult equivalent of a piggy bank. The only difference is, with Moneybox you have multiple cool features. The main feature, and the one Moneybox is known for is their round-up feature. How it works is simple. When you spend, your spare change gets rounded up to the nearest £1 and automatically moves from your bank account to their app all through technology. This money then gets invested with the aim of growing your money in an investment account, or you can keep it as cash and earn interest.
There are several different types of accounts to suit your own portfolio and circumstances, such as saving for retirement, investing in stocks and shares ISA, or saving for your first home. We will show you these later in the blog.
It's pretty popular, currently there are over 860,000 people using Moneybox and things don't seem to be slowing down anytime soon.
Their app is user-friendly and has a great rating across Google and the Apple store with a 4.8 out of 5 rating on Apple which comprises 37,000 reviews, and a 4.3 rating on Google comprising 12,000 reviews.
Let's take a more in-depth look to see if you should be using it.
Summary: We really like Moneybox, but we think there are better options. Like Moneyfarm for investing in Stocks and Shares ISA, and PensionBee for pensions. For general investing, check out eToro, its low cost and easy to use.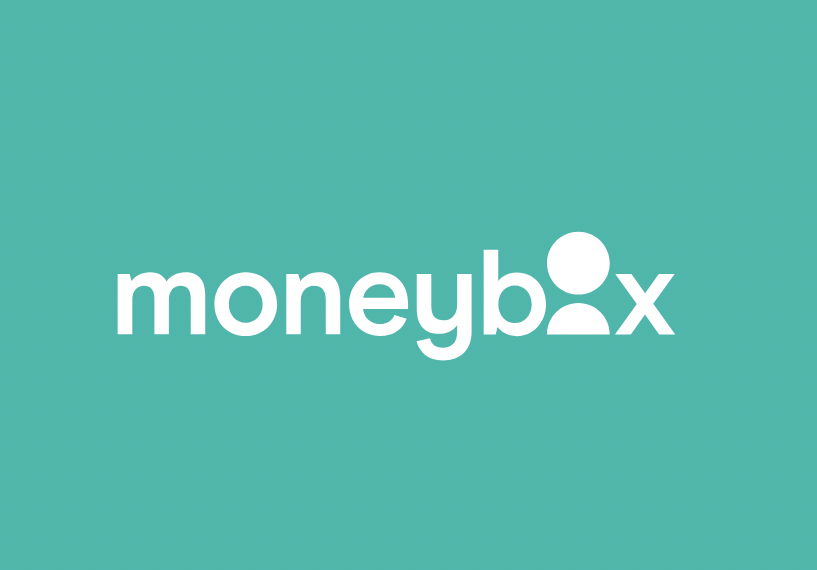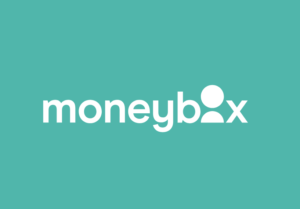 Is Moneybox suitable for beginners?
Yep! It's an easy app ideal for beginners in fact – the platform has been built for individuals who struggle with saving money. It does the hard work for you so you don't have to. Moneybox also has a 'Learn'page which can help you with financial education and those who want to start investing.
You can get started from as little as £1 too. So you can literally start with no savings, there's no excuse!
And if you're saving for your first home, the app allows you to open up a Lifetime ISA where you can and get a 25% bonus on what you put in in line with the government initiative – more on that later.
If you're new to the world of investing, and not looking to invest within an ISA, check out eToro – it's easy to use and invest. And, you can copy experienced investors while you build up your investing acumen.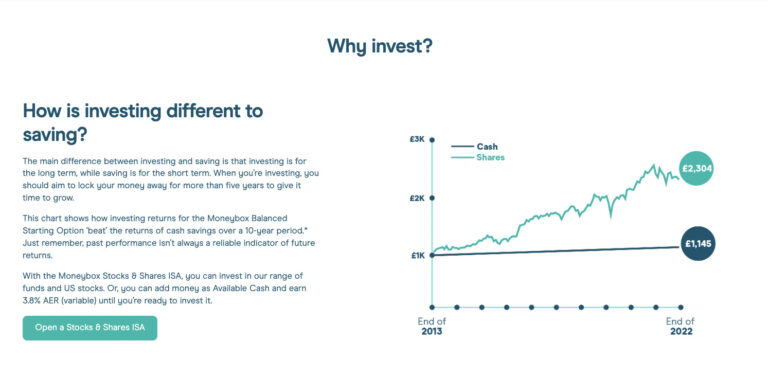 How Moneybox works
Moneybox has several key features that make it easy for users to save and invest. Once you sign up, it's up to you what investment decision you decide to opt in for. Some of the features include:
Round-ups: Moneybox's round-up feature allows users to round up their everyday purchases to the nearest pound and set aside the spare change into a savings account or invest it into thousands of global companies via tracker funds, ETFs, and US stocks.
Investment options: Moneybox offers a range of investment options to suit different risk levels, including cautious, balanced, and adventurous. Users can choose from a range of tracker funds, ETFs, and US stocks.
Saving options: Moneybox offers a range of saving options to suit different goals, including Stocks & Shares ISA, Cash Lifetime ISA, Stocks & Shares Lifetime ISA, General Investment Account, 32 Day Notice Account, 95 Day Notice Account, Simple Saver, Personal Pension, and Junior ISA.
Easy setup: Moneybox's app is designed to make it easy for users to set up a savings or investment account from their mobile phone in just a couple of minutes.
It's important to note, you won't get advice through Moneybox, but depending on what account you choose, you will also get a government bonus added to your account completely for free. This may change in the future, but for now, and in 2023 this is still the case.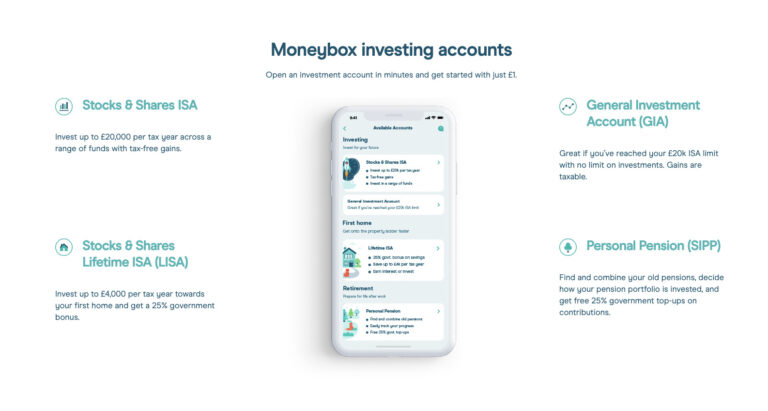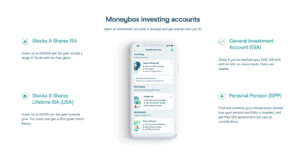 Stocks & Shares ISA
With a Stocks & Shares ISA, you can invest up to £20,000 each tax year (remember it's April 6th to April 5th the following year), and all investment gains are tax-free, forever! It's pretty great. You can take the money out whenever you like too. Check out the Stocks and Shares Review – a comparison between Moneybox vs. Moneyfarm.
Junior ISA
Do you have kids? This is a great option to build a little nest egg for them. You can now add money of up to £9,000 into a Junior ISA each tax year, and everything it makes is all tax-free. It's all in their name and doesn't affect your own ISA allowance of £20,000. They'll get access to it when they turn 18.
General Investment Account
This is your standard account where there are no tax-free benefits. You'll have to pay tax on the money you make over £6,000 per tax year (if you sell your investments). Expect to pay around 20% Capital Gains Tax. We would not recommend this account type.
Lifetime ISA
Pension
You can also open a personal pension with Moneybox – that's a pension you manage yourself, rather than your employer. This is ideal for those self-employed.
It's a great idea to open a pension, you'll get a huge bonus of 25% and even more if you're a higher-rate taxpayer (meaning you earn more than £50,270).
If you're keen to save within a pension, check out PensionBee – they're 5* rated, super easy to use, have low fees and a great investment record.
Note: you won't be able to touch the money until you're at least 55, but it could seriously improve your lifestyle in retirement if you start saving early and regularly.
Want to learn more about what goals you should set for your pension? Here's our review on the average pension pot in the UK and the target you should aim towards.
Investment Options
With Moneybox, you'll have to decide how you want to invest your money. As we mentioned, your money is invested via investment accounts or funds, which are groups of investments, like shares of companies, all put together into one easy investment.
You can choose from a wide range of funds, such as a fund that includes global shares, a range of investments from across the world, or you can find just UK companies, or US. There are also technology companies, or clean energy. When it comes to funds, the world's your oyster!
There's 3 simple options if the above is all a little bit complicated. They're called Cautious, Balanced and Adventurous.

Setting Financial Goals
The first step to using Moneybox is to set your financial goals. Moneybox offers different types of accounts for different goals, such as saving for a house, retirement, or a rainy day fund. Users can choose the account that best fits their needs and start setting aside money.
To set a financial goal, users can follow these steps:
Open the Moneybox app and go to the "Accounts" tab.
Choose the type of account you want to open.
Set your savings goal and the amount you want to contribute.
Choose how often you want to contribute (weekly, monthly, etc.).
Link your bank account to start transferring money to your Moneybox account.
Socially Responsible Investing
You can also choose to invest your money ethically and into a socially responsible fund. This means your money won't be invested in any businesses that are damaging the environment, such as large energy companies, and only invested in businesses that look after their employees and are well managed (i.e. no corruption).
There's a global framework to measure investments for social responsibility, and this is called ESG:
Environmental: combating pollution, climate change, water usage, and deforestation. ‍
Social: great treatment of employees, good health and safety, diversity, and helping local communities.‍
Governance: corruption, inequality and bribery – and steps that are taken to mitigate this.
Saving Cash
If investing isn't for you, you can save your money as cash, you'll earn a little bit of interest each year.
You can do this with a Lifetime ISA if you're saving for a new home (and get the 25% bonus from the government too), or just as a regular savings account.
With a regular savings account, you can 'lock' your money up (so you can't access it), in exchange for a higher savings rate. This is called a notice account and your options are:
1 day
32 days
45 days
95 days
120 days
The 120 days account would have the highest interest rate, and 1 day the lowest.
What a notice account means is that you'll have to give that many days notice before you can access your cash. So make sure it works for you before you make any decisions.
Excluded from the app – Cryptocurrencies
Moneybox does not offer the ability to invest in popular cryptocurrencies like Bitcoin or Ethereum. If you are looking for a platform where you can get a mixture of most of the Moneybox features, check out eToro.
Fees
MoneyBox fees can get slightly complicated, it's not as clear as you might think. Let's run through what you'd be paying:
A monthly subscription of £1
An annual charge of 0.45% of the total of your savings in investments
An annual fee between 0.12% – 0.58% to the investment fund itself
So, that's 3 different charges, and you'll be paying all of them.
However, if you have over £100,000 within your pension, the annual charge reduces to 0.15%. These charges are all taken from your savings automatically too, you don't need to actually pay them.
Now it may seem like a lot of charges, but they're all common charges within savings and investments. Wherever you invest you'll be paying an annual charge based on the total of your investments and a fee to the investment too.
Have a look at our comparison of trading platforms and our best investment apps UK to compare against other investing companies – but on the whole it's about average and not overly expensive!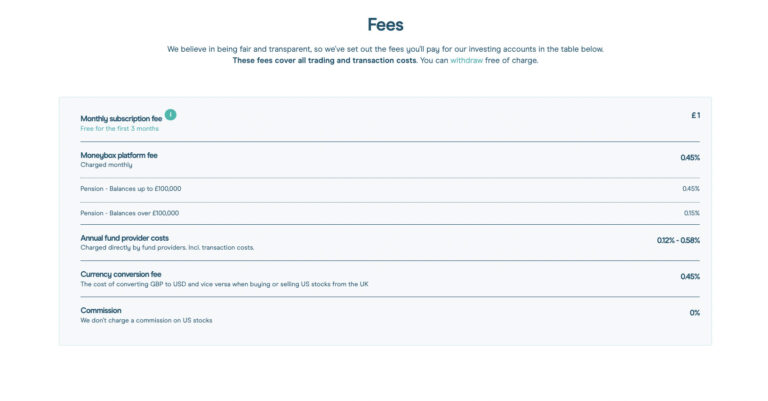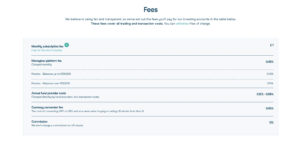 Customer Support
Moneybox offers excellent customer support to its users. The customer support team deals with all the initial points of response to all customer queries on the app. They primarily use the CRM database and Intercom to respond to customers, but they also speak to them over the phone and using social media platforms. The customer support team works closely with all teams across the business, ensuring that all queries are resolved as quickly as possible.
Users can get in touch with the customer support team by chatting with them through the Moneybox app. To do this, users can tap on the Settings icon at the bottom right and then tap on "Help" and then "Contact us." Alternatively, users can email [email protected] for assistance.
The customer support team is available to help users with a wide range of queries, including setting up an account, making deposits, withdrawing funds, and troubleshooting any issues that may arise. The team is knowledgeable about the app's features and can provide clear and concise answers to any questions that users may have.
Overall, Moneybox's customer support is reliable, efficient, and knowledgeable. Users can rest assured that any queries they may have will be handled professionally and promptly by the customer support team.
Is Moneybox Safe – Should You Use it?
Absolutely! If you are concerned about your money being safe, we can confirm Moneybox is authorised and regulated in the UK by the Financial Conduct Authority (FCA), which means they have been assessed and approved to have money under management.
Any money you have saved and invested is protected by the Financial Services Compensation Scheme (FSCS) which gives you protection up to £85,000 should anything happen to your money. It's important to note that your money is actually stored with large banks and not Moneybox themselves. Moneybox is an intermediary. The same applies to your investments which are managed by the fund so will be returned to you also.
Moneybox Pros and Cons
Let's run through the pros and cons of Moneybox.
Pros
Amazing for beginners
You can start with just £1
Perfect for saving cash
Offers a Lifetime ISA
Offers an ISA and Pension (SIPP)
Helpful for mortgage savings
Great customer service
Cons
Limited range of investment options
Cash savings rate is low
Moneybox Customer Reviews
Based on the reviews we found across the internet and Trustpilot, customers really like Moneybox. It has a 4.6 score out of 5 on Trustpilot which was from over 1,300 different people. The majority of the reviews captured the easy-to-use application and how individuals' savings were growing.
Bottomline – Should You Use it?
We think Moneybox is great! Our mission here at Ambitious Investor is to help the UK with their money – and we love anyone else doing the same.
Moneybox is great for those of us who struggle to save, the app itself is super easy to use too, and the customer support is great. The cost is OK and the investment options are pretty good too. We can see why it's popular.
If you're looking to save for just a pension, check out our PensionBee review– it's super easy, they'll handle everything for you, and it's low cost.
And if you're looking to invest your hard-earned money in an ISA, you might be better off letting the experts manage everything for you too – check out Moneyfarm and Vanguard, both have a good track record on investment performance and its low cost.
However, you'll need £500 to get started with Moneyfarm. If you're starting with less than this, check out Vanguard, they're great too and you can start with just £1.
Overall we think Moneybox is great for budgeting, and we're giving it a big 4 stars. However, there could be better budgeting apps out there for you. Particularly when it comes to automatic saving and investing. Check out our best budgeting apps to find the best app for you.
Here's the Moneybox website if you're keen to get started.